AFL LIVE AT FLEM-KEN ON THE BIG SCREEN
Event Date: Saturday September 30th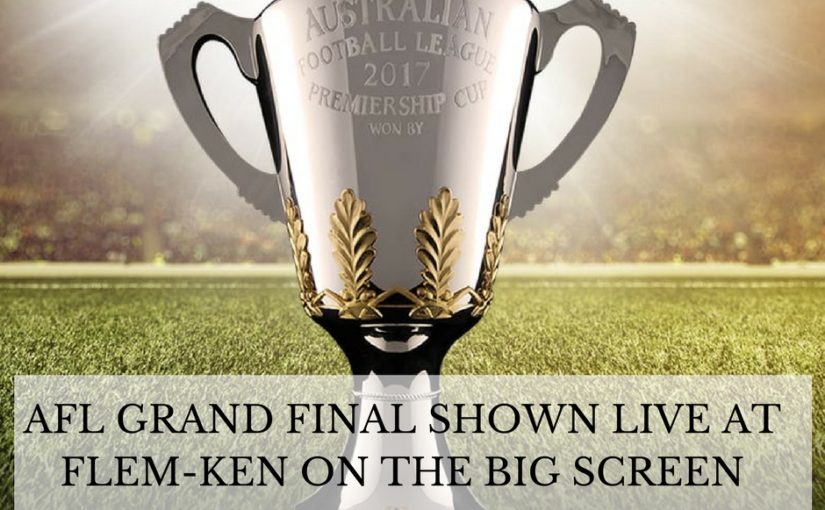 The AFL Grand Final just about upon us. At Flem-Ken we're going to be hosting a huge day of festivities and specials throughout the day as well as showing the game LIVE on the BIG SCREEN!
Some of the things which will be happening on the day include:
FREE POTS from the first bounce until the first goal is scored
Raffles and Prizes including a Free Slab of Beer of your choice
FREE BBQ
$10 Unlimited Lawn Bowls ALL DAY
If you're looking for a venue to watch the big game, look no further than Flem-Ken. Doors open from 11am. We look forward to seeing you there.