Aussie Weekend @Flem-Ken Bowls Club
Event Date: Friday Jan 24 - Mon Jan 27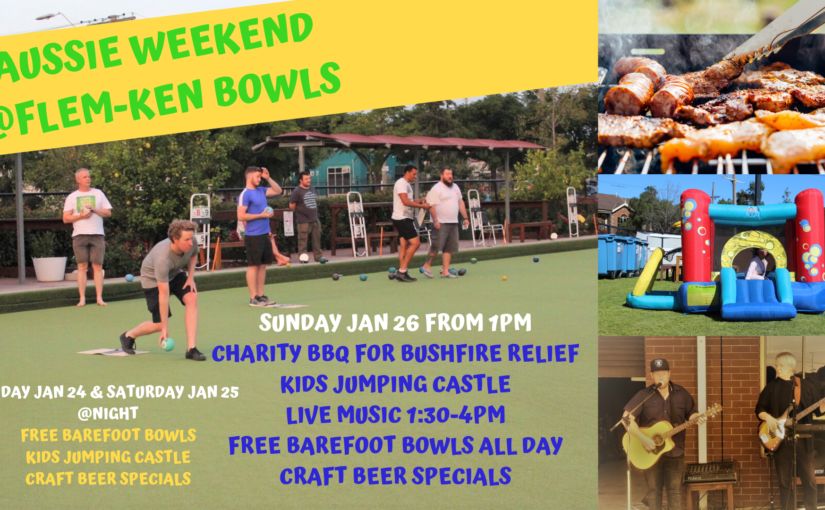 Get ready for a weekend of Bowls, BBQ, Music and fun at Flemington & Kensington Bowling Club for the Aussie weekend starting Friday Jan 24. We'll be having FREE barefoot bowls from Friday – Monday, the little ones will be entertained with the kids jumping castle each day and the bar will have craft beer specials all weekend with $8 cans and $9 pints.
Sunday is the BIG ONE with live music from 1:30-4pm and a charity BBQ with all funds going towards the Gippsland emergency relief fund. So come down and support a great cause.
Monday we'll be opening for a recovery session from 12pm, so come enjoy the hair of the dog. Speaking of dogs, feel free to bring your pooch down as we're pet friendly at Flem-Ken bowls club.
So grab your mates, your kids, or just pop down by yourself for fun at the bowls club on our Aussie weekend.