Bill Barber Fundraiser to get him to Memphis
Event Date: Sunday October 8th 2017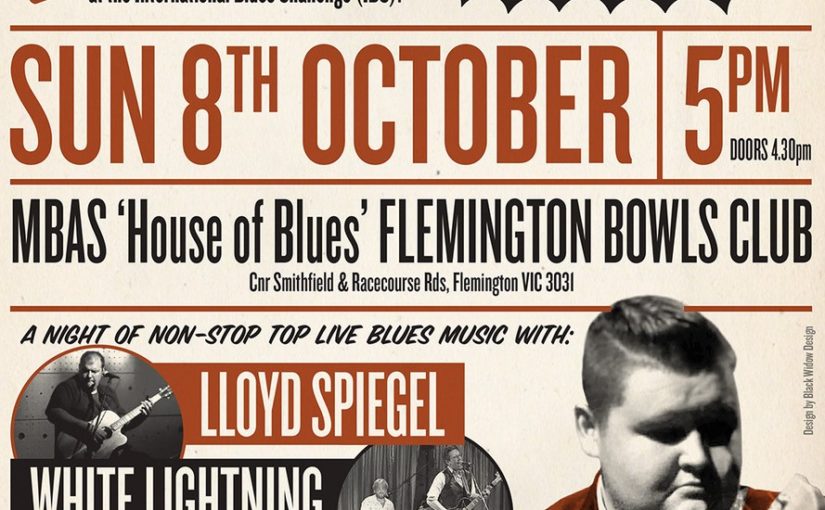 This Sunday we're holding a fundraiser to help get Bill Barber, winner of Melbourne Blues Appreciation Society Blues Performer of the year 2017, get to Memphis. There he will represent Melbourne at the International Blues Challenge (IBC) next January 2018.
It's going to be a huge night of Blues with a number of artists playing including:
LLoyd Spiegel
White Lighting
Miss Whiskey
and Bill Barber
There will be a raffle on the night with a number of fantastic prizes, the doors will open at 4:30pm and we'll have the kitchen open for you to enjoy the famous Blues Menu. As usual, the bar will be open so you can tuck into the huge selection of craft beers and ciders on offer.
You can purchase tickets on the door or pre-purchase on http://bit.ly/2yKorHv
To reserve a table, please call: 0425 776 613 after purchasing your tickets online.
Tickets are $25 or $20 for MBAS members/PBS subscribers/Conc.