Bowling with Brewers is back at Flem-Ken for Good Beer Week Sunday, May 14
Event Date: 14-05-2017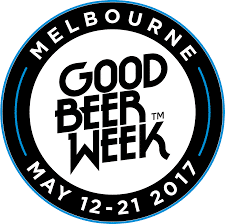 Your choice of two beers and a burger for just $24.
Some of Australia's and New Zealand's leading brewers will be there to chat and take part in an optional mini bowls tournament!
Tickets and details: Good Beer Week website
Beer, brewers, burgers and bowls.
Bowling with Brewers returns to Flemington & Kensington Bowling Club with this family-friendly event.
Enjoy beer and cider matched with burgers, chatting with brewers, and a bit of lawn bowls if you like. There will also be an optional short, fun bowling tournament with prizes, and free barefoot bowls all day.
The ticket includes your choice of two beers or ciders from the feature breweries, and a burger (choose from pulled pork, cheeseburger, fish, and bean) with fries.
We've tasted all the burgers, cider and beers and come up with pairings we think work best. Take our recommendation or make your own choice from the more than 20 beers and ciders from the featured brewers that will be available.
Brewers from Funk Estate, Deep Creek and Kereru (all NZ), Riverside (NSW), and Exit, West City, Blue Elephant Cider (Victoria) will be there to chat and captain the optional bowling tournament.
There will be a broad range of beer on offer, from easy-drinking ales to sours, gose, India brown ale, IPA, imperial IPA and lager, oaked beer and more.
This is an all-weather event.