Brews & Brisket Day
Event Date: Saturday August 24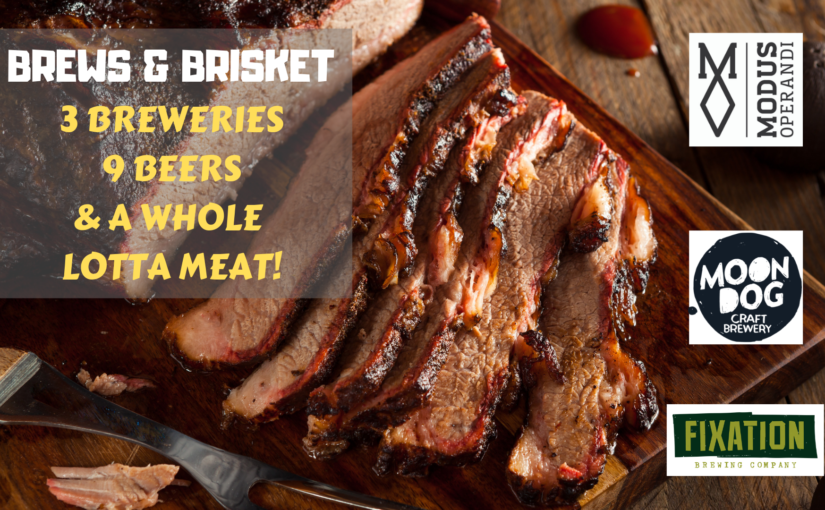 Flemington-Kensington Bowls Club is kicking off the first of 3 big food and beer events over the next few months, starting with our Brews & Brisket day. We have teamed up with 3 top breweries in Modus Operandi Brewing Co., Moon Dog Craft Brewery and Fixation Brewing Co. for a day of delicious beers and mouth watering brisket.
Your ticket will include a feast of the highest order including slow cooked brisket, accompanied by sides such as coleslaw, mac & cheese, potato salad, fries and a dinner roll. Your ticket also includes 2 beers of your choice from our 3 brewers.
Each brewery will be showcasing 3 beers, so you'll have a chance to try out 9 different beers on the day. So if you enjoy your Pale Ales, IPAs, Porters and Brown Ales, you're in for a treat. All beers will be just $7.50 throughout the day….BARGAIN!
Our greens will be open to have a free barefoot bowl after you've filled up on brisket so you can enjoy an afternoon of beers and good times. There will be vegetarian options for any vegos who'd like to attend.
So grab your crew and head down to Flem-Ken Bowls club on Saturday August 24 from 1pm onwards.
Tickets available here: http://bit.ly/brewsnbrisket