CoConspirators X Froth Festival of Fun!
Event Date: Sunday December 2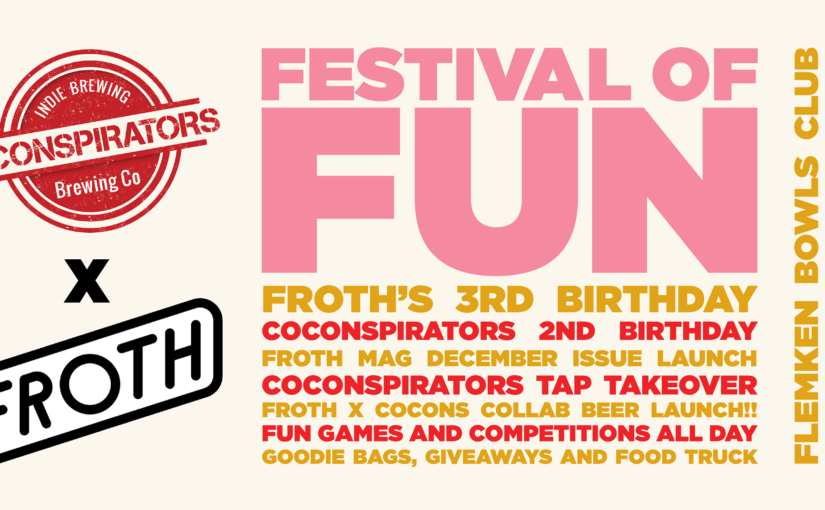 CoConspirators Brewing Company is turning 2
Froth Craft Beer Magazine is turning 3
We thought we would team up and celebrate together and launch a collaboration beer called The Editor Passionfruit and Guava Hoppy Sour at the Flemington & Kensington Bowling Club
The Froth Team will be launching there December edition of the magazine on the day so get down there and get your copy!!!
Also on tap –
The Bookie Pale Ale
The Butcher Red IPA
The Matriarch NE IPA
The Undertaker Rye IPA
The Henchman West Coast IPA
There will be Dos Amigos Catering Food Truck available on the day and Icecream Cart by our friends at The Ice Cream Embassy!
LIVE MUSIC by Mr. Black & Blues https://www.facebook.com/MrBlackandBlues/
Lawn Bowl Competitions will be arranged by the bowls club and you can win MERCH and BEER!
Come and Celebrate with us on an awesome year!!