Don't let the vandals win Sunday Session
Event Date: Sunday January 21st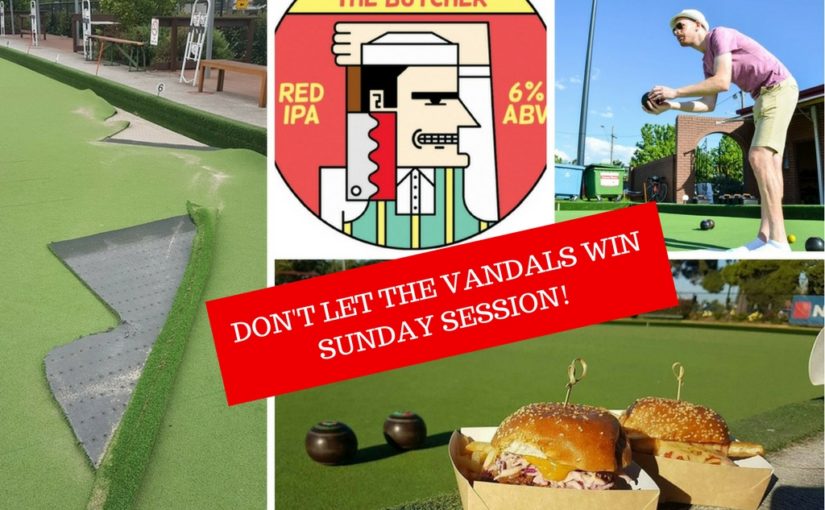 This weekend Sunday Sessions return to Flem-Ken for 2018, and it's for a special cause. If you haven't heard, our greens have been vandalised for the fifth time in recent months. This Sunday, every cent of our $8 pint special will help pay for repairs.
Our good friends at CoConspirators Brewing have donated a keg to help us out and pints of The Butcher Red IPA will be just $8. DJ Relaxative will be on the decks and Two Chaps with an Axe Kitchen will be serving burgers. The rest of our craft beer and cider selection will also be available.
We don't know who has a grudge against us or why, but we are determined to keep on doing what we are doing – being a community bowling club where anyone is welcome and can have a great time enjoying our fantastic game.
So come on down this Sunday and support Flem-Ken and help us raise much needed funds. Bring your mates, bring your kids and enjoy the beautiful weather that will be out!