Drag Trivia @Flem-Ken
Event Date: The last Wednesday Monthly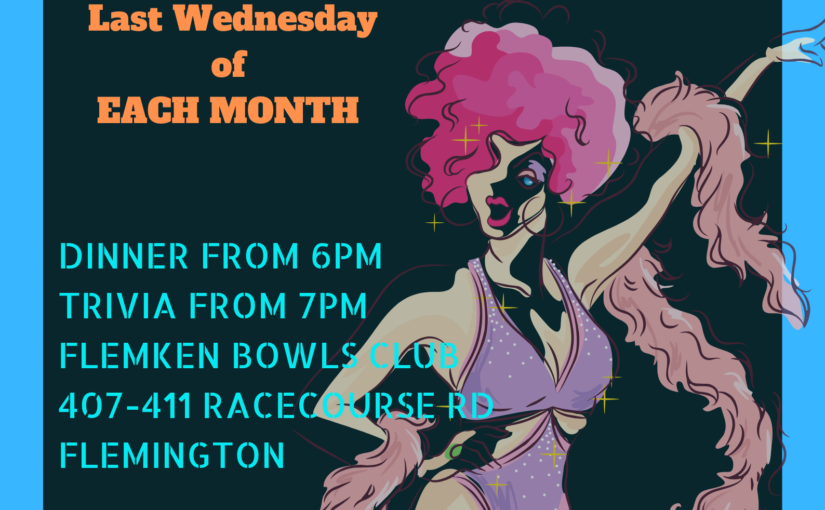 DRAG TRIVIA IS COMING BACK TO Flemington & Kensington Bowling Club on the last Wednesday of every month. Meals kick off from 6pm with the fantastic, flamboyant and hilarious Fembot XYZ calling trivia from 7pm. Get your crew together for a fantastic night of entertainment with cash and prizes to be won!
"Born on a magical floating cloud, this beautiful 9'4" goddess descended upon planet Earth 4 years ago with a mission to entertain the masses and save earth from global warming.
She's in her prime and at the top of the food chain, desperately gnawing her way to success on a pathway of exhilarating performances and cyber kawaii fashunz."
Get your teams together. Don't miss this hugely entertaining trivia night on the last Wednesday of the month. Come down early for a delicious meal from 6pm with Trivia from 7.
Register Here: http://bit.ly/dragtrivia2
Your $5 entry goes towards a cash pot for the winners with $2 from each entry going towards the My Wedding Wish charity which pays for weddings for the terminally ill.