Flem-Ken OPEN DAY
Event Date: Sunday September 9th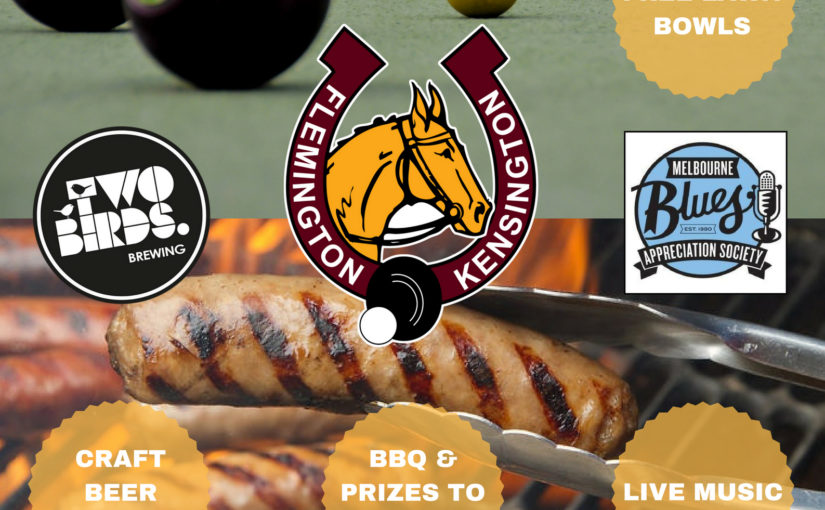 Come one, come all to the Flemington-Kensington OPEN DAY!
On September 9th from 11am we will be holding our annual Open Day which is a day to celebrate the opening of the greens, to bring family and friends together and have a bit of fun!
It's a day to thank our proud sponsors, bring the community together, enjoy a few cold drinks and feast on BBQ!
You can look forward on the day to:
* FREE BOWLS ALL DAY
* CRAFT BEER SPECIALS (By 2 Birds Brewing)
* LIVE BLUES MUSIC (Melbourne Blues Appreciation Society)
* RAFFLES & PRIZES
* THE OPENING OF THE GREENS
* BBQ (Rotary club of Flemington)
Bring your kids, friends and family for a fun and relaxed day at the club. Enjoy a free game of lawn bowls and enjoy the festivities!