Hamilton Property Group Two Bowl Triples
Event Date: Sunday April 7th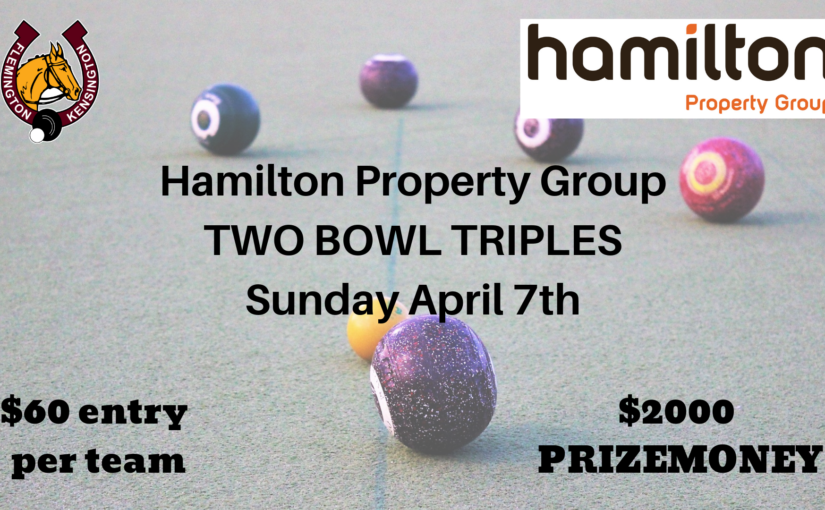 The Hamilton Property Group Two Bowl Triples tournament kicks off at Flemington & Kensington Bowling Club on Sunday April 7th with a WHOPPING $2,000 in prizemoney up for grabs.

Entry is $60 per team which includes lunch on the day. It's a 9:30am arrival for a 10am start.

The event is open to all bowlers from Flem-Ken and other clubs alike. To register, come into the club or email info@flemkenbowls.com.au with your team members names, your contact phone number and email.

Payment will be made on the day. So get your team in today and get set for a huge day of bowls down at Flem-Ken!