Nelson Alexander Community Cup 2019
Event Date: Thursday Feb 21st weekly until April 4th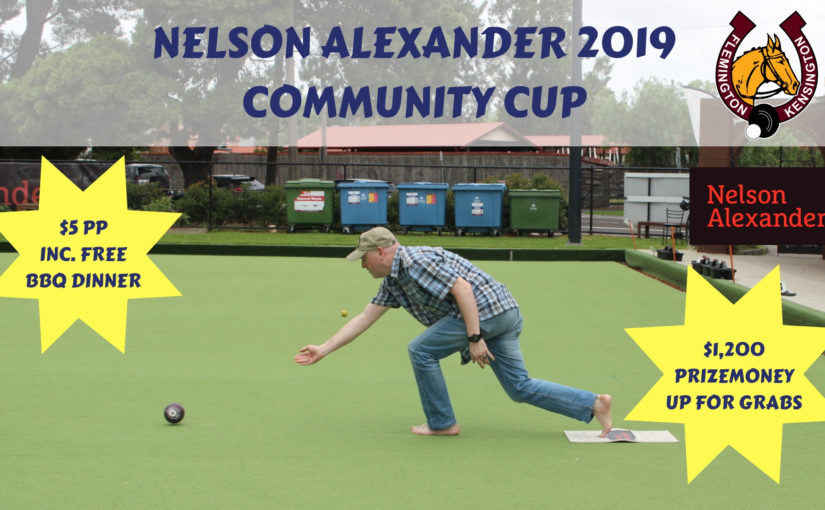 The 2019 Nelson Alexander Community Cup is starting Thursday Feb 21st from 7pm. In what is always an entertaining amateur and beginner tournament, registrations are now open.
The cost is a weekly $5 per player fee which includes a free BBQ dinner each night. The round robin tournament has a $1,200 prize pool to be won. Teams of 4 will be competing over 6 weeks with 1 week of finals to determine the winners.
If you have a group of friends or work colleagues that would like to get a team in, then you can register by emailing info@flemkenbowls.com.au with your team name and contact number.
If you've been looking for a fun and entertaining excuse to get off the couch, then the Community Cup is it! With $9 pints of craft beer on tap, it's the perfect Thursday weekend warm up. We look forward to seeing you out on the green.