Nelson Alexander Community Cup 2020
Event Date: Every Thursday Starting Feb 27th until April 2nd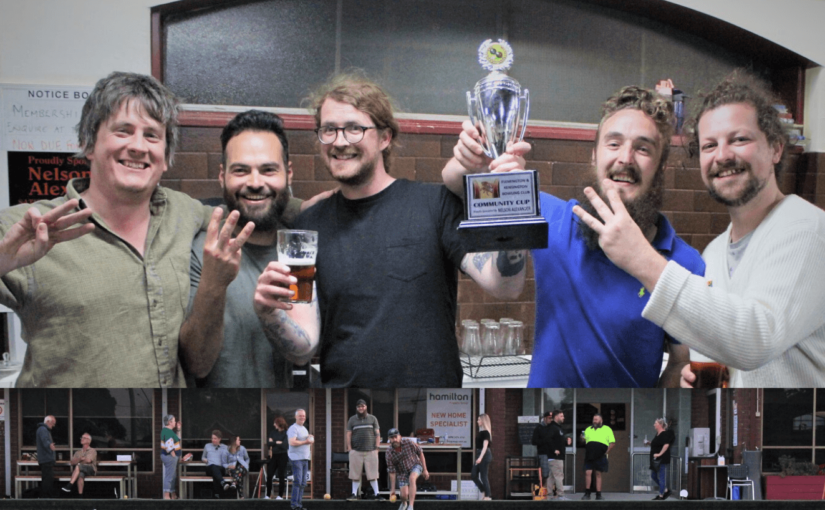 Fancy yourself at barefoot bowls? Grab a few mates for Melbourne's favourite amateur bowls comp starting Thursday Feb 27. The Nelson Alexander Community Cup has been running for a few years and consists of teams of 4 players (players can rotate each week). Each week teams play against each other to finish as high on the ladder as possible to position themselves for the finals which will be played on Thursday April 2nd. The comp goes for 5 weeks with 1 week of finals.
With $1000 of prize money up for grabs, plenty of laughs, a weekly raffle where you can win a slab of choice from our super beer selection (6 pack for 2nd), free BBQ dinner and fun on the green with your mates, you can't go wrong. Entry is $5pp each week which does include a BBQ consisting of burgers, snags and salads, BARGAIN!
If you've ever considered entering a friendly, casual bowls comp with non-pennant bowlers then this is the comp for you. We have teams participate and come back each year because it's such great fun and a fantastic way to get ready for the weekend!
To enter a team, please email info@flemkenbowls.com.au with your team name (be as adventurous as you like), contact phone and email address.
If you can't get a team of 4 together but are a single player or 2 or 3, then still email in as we always have players looking to join a team.