SAFARI MOTEL Playing LIVE at Flem-Ken Blues Tuesday's
Event Date: Tuesday 15th AUGUST 2017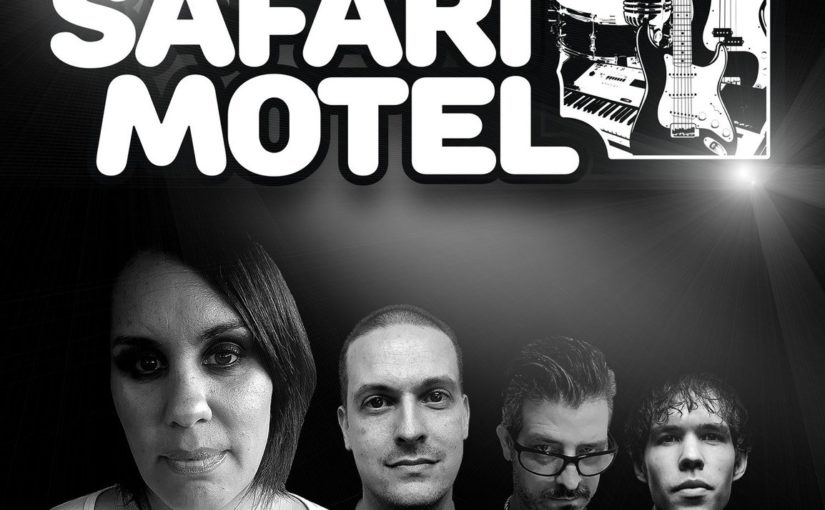 MBAS 'HOUSE OF BLUES' @ FLEMINGTON BOWLS CLUB
8pm: Feature act: SAFARI MOTEL
Tuesday 15th AUGUST 2017
FREE ENTRY, all welcome!
6.30pm: Doors & Kitchen open for meals and drinks. Check out our Blues Menu Here!
9pm – 11pm: Blues Jam (Jammers to register by 8.30pm)
MBAS 'House of Blues' FREE every Tuesday night at FLEMINGTON BOWLS CLUB Cnr Smithfield & Racecourse Rds Flemington VIC 3031. Plenty of seating, tables and parking. If you'd like to reserve a table, please phone or SMS 0425 776 613.
SAFARI MOTEL Performing regularly at festivals around the state, SAFARI MOTEL have attracted a large and loyal following. Live performance has been the key to SAFARI MOTEL's popularity. Their mix of feel-good, high energy original funk, groove, blues and soul music has earned them a place in the thriving Melbourne music scene as one of its most sought after live acts.
Nicole Nehemia delivers a dynamic performance backed by her rhythm section Jason Nehill (bass)< Rob Brens (drums) and guitarist Mark Evans. Nicole has always demonstrated mastery over funk, gospel, R&B and soul and all her performances exhibit her versatility across the spectrum. Nicole brings heart, soul and passion to all she does.
After forming in 2013, SAFARI MOTEL have produced 2 sold out live albums (LIVE AT THE SOUNDBAR and LIVE AT THE FACTORY) and they are back hard at work writing material for their next full studio album due late 2017. SAFARI MOTEL are based in Melbourne and they can be found performing at many of the popular live music venues around town and are now regular performers at the major music festivals around the state including Motor City Music Festival, Echuca Winter Blues Festival, Wangaratta Jazz Festival and the Blues Train. As finalists in the MBAS International Blues Challenge and having their first album debut in the top 30 in the Australian Blues and Roots Airplay Chart, SAFARI MOTEL are certainly an act on the rise.
SAFARI MOTEL will soon be touring further afield to bring their music to a national audience. "Lead singer, Nicole Nehemia is a powerhouse performer with a voice that perfectly compliments the band and their musical style… strong enough to keep you transfixed through every note, yet tender enough to showcase the undeniable talents of the other band members." – The Soundtrack 2 My Life