Tuesday Blues – AMNESIA BLUES BAND Playing LIVE
Event Date: Tuesday 10th October 2017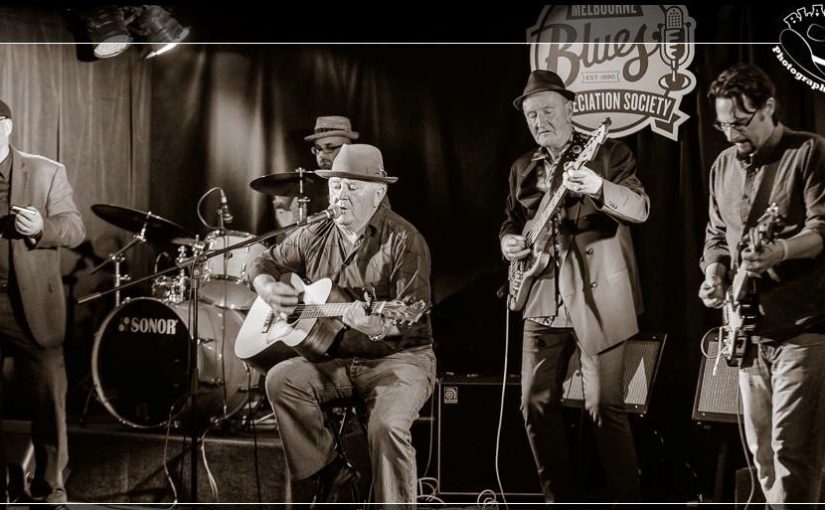 This Tuesday at MBAS 'HOUSE OF BLUES' @ FLEMINGTON BOWLS CLUB the feature act of the week is AMNESIA BLUES BAND.
6.30pm: Doors & Kitchen open for meals.
8pm: Feature act: AMNESIA BLUES BAND
9pm – 11pm: Blues Jam (Jammers to register by 8.30pm)
MBAS 'House of Blues' FREE every Tuesday night at FLEMINGTON BOWLS CLUB Cnr Smithfield & Racecourse Rds Flemington. Come down early and take advantage of our delicious Blues Menu and huge Craft Beer selection. We have plenty of seating, tables and parking. If you'd like to reserve a table, please phone or SMS 0425 776 613.
AMNESIA BLUES BAND
Amnesia Blues Band are a traditional blues band from Victoria, Australia, bringing you original hollerin', boogie blues and the music of Muddy Waters, Elmore James, John Lee Hooker and Buddy Guy. The band's name stems from the fact that the boys aren't getting any younger, so remembering songs and where're they left band members can be a bit of a struggle! 2016 brought the release of their debut album, "We Still Remember" featuring 8 original songs and 4 'not-so-obvious' covers. In 2016 the band were also voted the Melbourne Blues Appreciation Society Vic/Tas Band of the Year.
Paul "Buck" Buchanan: Acoustic Electric Guitar, Dobro, Vocals.
Sandy Clark: Bass.
Stuart Anderson: Drums.
Salty Dawg: Harp
Charlie Campbell: Lead Guitar
Photo: Craig Smith, Black Hat Photography
Be sure to Like our Facebook Page HERE to keep up to date with all upcoming events at Flem-Ken House of Blues