Tuesday Blues – GAIL PAGE with THE JAMES SOUTHWELL BAND
Event Date: Tuesday January 23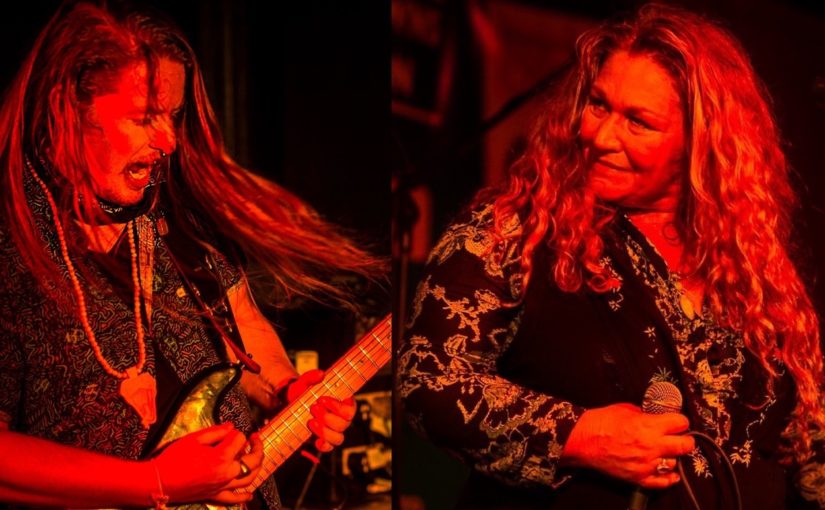 This Tuesday at MBAS 'HOUSE OF BLUES' @ FLEMINGTON BOWLS CLUB the feature act of the week is GAIL PAGE with THE JAMES SOUTHWELL BAND.
6.30pm: Doors & Kitchen open for meals.
8pm: Feature act: GAIL PAGE with THE JAMES SOUTHWELL BAND
9pm – 11pm: Blues Jam (Jammers to register by 8.30pm)
MBAS 'House of Blues' FREE every Tuesday night at FLEMINGTON BOWLS CLUB Cnr Smithfield & Racecourse Rds Flemington. Come down early and take advantage of our delicious Blues Menu and huge Craft Beer selection. We have plenty of seating, tables and parking. If you'd like to reserve a table, please phone or SMS 0425 776 613.
GAIL PAGE with THE JAMES SOUTHWELL BAND
Over the past 12 years, Gail Page and James Southwell have firmly established their credentials independently as two of Australia's leading Blues/Funk/Soul performers. Between them, they have played at the top of the bill at most music and Blues festivals throughout Australia and New Zealand. 2018 sees Gail team up with James and his world class band for a national tour.
James and his band have played over 2,000 shows in the past 12 years, and had many guests over that time including Gail, but this will be the first time that James and Gail have put a show together. This show will be a blend of James' material from his ground-breaking album "The Dockside Sessions" (Where The Wind Blows) which reached number 1 on the Australian Blues Charts, as well as songs from Gail's album "Colours That Run" – and a few fantastic surprises!
Says Gail: "I'm more than thrilled to be joining up with James. James and I not only share a deep and abiding passion for music, but we also share a real-life connection in that we continually honour each other by, acknowledging and supporting our respective musical journeys. We met and began our careers roughly at the same time. James is an incredibly talented and hardworking musician who gives his everything each time he steps onto the stage, whether it be in a small intimate setting, or larger venues. He has kicked musical goals and also gained a great deal of respect from his peers including the internationally renowned Dockside Studio's boys. Over the years we have both had the privilege of being supported by exceptional musicians, great players who we consider mutual friends. Music means the world to James and he understands and respects his craft. I am thankful that our lives have been gifted with this same love and appreciation of creating music. Our individual musical journeys, although somewhat different in style at times, have been in some ways, a shared experience as we have celebrated and rejoiced in each other's achievements and growth. I'm bloody rapt!"
Be sure to Like our Facebook Page HERE to keep up to date with all upcoming events at Flem-Ken House of Blues