Tuesday Blues – IAN COLLARD Playing LIVE
Event Date: Tuesday 24th October 2017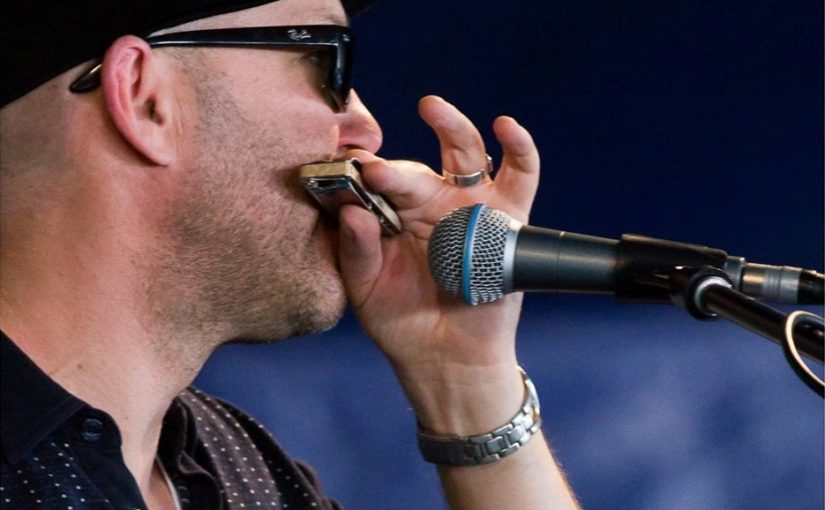 This Tuesday at MBAS 'HOUSE OF BLUES' @ FLEMINGTON BOWLS CLUB the feature act of the week is IAN COLLARD.
6.30pm: Doors & Kitchen open for meals.
8pm: Feature act: IAN COLLARD
9pm – 11pm: Blues Jam (Jammers to register by 8.30pm)
MBAS 'House of Blues' FREE every Tuesday night at FLEMINGTON BOWLS CLUB Cnr Smithfield & Racecourse Rds Flemington. Come down early and take advantage of our delicious Blues Menu and huge Craft Beer selection. We have plenty of seating, tables and parking. If you'd like to reserve a table, please phone or SMS 0425 776 613.
IAN COLLARD
As part of ARIA award-winning Blues trio Collard Greens & Gravy, singer and harmonica player Ian Collard has established himself as one of Australia's leading Blues artists.
Attracted to the harmonica at an early age, Ian found himself drawn to the music of harmonica greats such as Little Walter, Sonny Boy Williamson and Sonny Terry, and to the world of the Blues that inspired him to pursue a life in music.
In recent years Ian has been performing solo, handling singing, guitar and harmonica duties all at once in the style of some of his heroes like Dr Ross and Jimmy Reed, and producing the authentic down-home Blues sound that can be heard on his 2014 solo album "Swamp Stomp and Boogie".
Currently as well as his solo performances and band work with Collard Greens & Gravy and Three Kings, Ian also performs with another of Australia's leading Blues bands, the Backsliders. His harmonica playing can also be heard on albums by Australian artists Claire Bowditch, Jeff Lang and Ash Grunwald, and was featured on the Baz Luhrmann international hit "Everybody's Free to Wear Sunscreen". In 2012 Ian sang and played harmonica with the Australian Ballet as part of their 50th birthday celebration in the ballet "Swee dee dee".
Be sure to Like our Facebook Page HERE to keep up to date with all upcoming events at Flem-Ken House of Blues