Barefoot Bowls
Flemington & Kensington Bowling Club
A barefoot bowls event is a great social activity for friends and family as well as corporate groups. It's relaxing and appeals because all all ages, genders and abilities compete equally.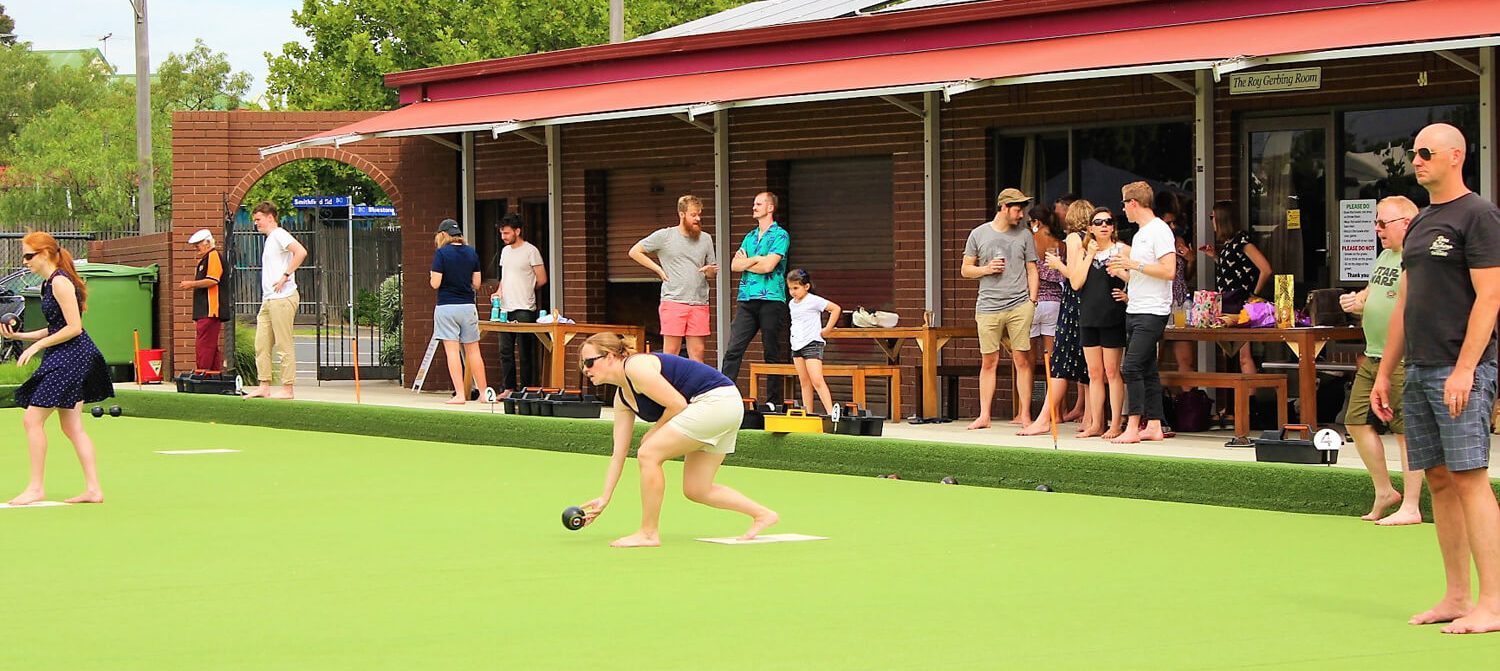 Whether it's a family gathering, birthday party, informal social occasion, work function or just a get-together with friends, barefoot bowls is a great way to spend the day (or evening).
Flem-Ken is fortunate enough to have a synthetic, all-weather green as well as lights, which allows social events into the evenings year-round.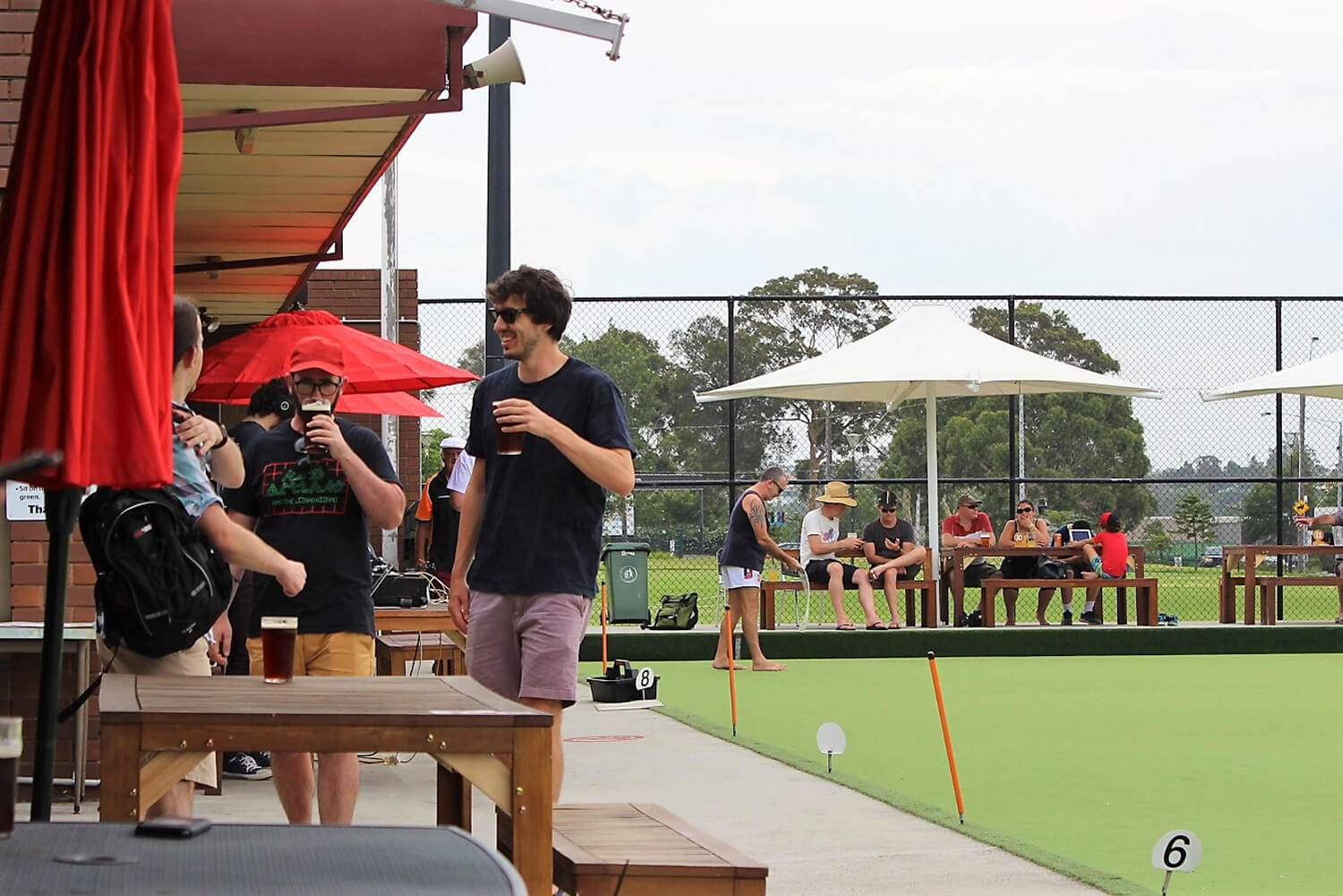 Why play Lawn Bowls?
Lawn Bowls can improve fitness and agility.
Lawn Bowls can improve coordination, confidence and self-esteem.
You can learn the basics in minutes, and spend decades trying to master it!
Join a team and get involved in your wider community.
We offer:
A fantastic centrally located venue with easy access and free parking.
Public Transport: 57 tram and a train to Newmarket station on our doorstep.
A newly renovated clubhouse and with excellent bar and catering services, including 10 tap beers.
Outdoor, undercover alfresco seating and a great casual and relaxed atmosphere.
The Container Lounge overlooking the bowling green, which can be booked for functions.
Ten bowling rinks
Three barbecues for hire, with catering packages available